Home
All Products
Giveaway
Giveaway
Enter for your chance to win an amazing prize!
Mad Hippie Advanced Skin Care Set!


Click here to enter!
A $65.95 Retail Value!

Skin Care set includes full sizes of:
Face Cream 1.02 oz.
Eye Cream .5 oz.
Vitamin C Serum 1.02 oz.
Facial Cream Cleanser 4 oz.
Exfoliating Serum 1.02 oz.
Our goal has always been to make the safest, most effective products utilizing scientifically advanced actives coupled with Mother Nature's finest antioxidants.
By combining more active ingredients at higher concentrations we aim to improve the overall health and beauty of your skin. Leaving out harmful chemicals, parabens, synthetic color and fragrance, Mad Hippie helps your skin achieve true harmony.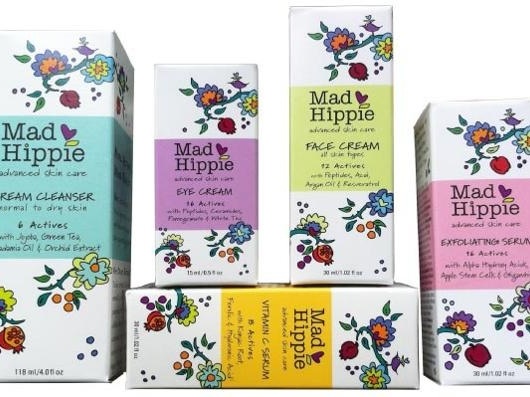 At Enviro Products World we are committed to bringing you the finest in Natural, & Organic Beauty and Skincare products. We are also committed to the environment. In addition to the chemical free, natural, & organic ingredients in our products we plant one tree for every item you purchase through our Trees for the Future Plant-A-Tree program.

Remember that whatever you put on your skin or hair gets absorbed into your body. This is why it is so important that the Hair Care, Body Lotions, Facial Care, Cosmetics and anything else that touches your body are safe for you.

Our toy store is filled with toys that are Child Safe, Non-Toxic, and made to the highest standards. We feature many manufacturers that still make their toys in the USA. American Made to American Standards!